Ad-hoc
Babysitting
Our greatest asset remains the empathy we have for both our clients and their little ones.
As much as parents and wards love their young ones, there will always be a need to attend to other matters. Let us take care of your precious ones while you focus on other important tasks, meetings, or social outings. Our expert babysitters near you are experienced, dependable, and available every day of the week to keep your children company.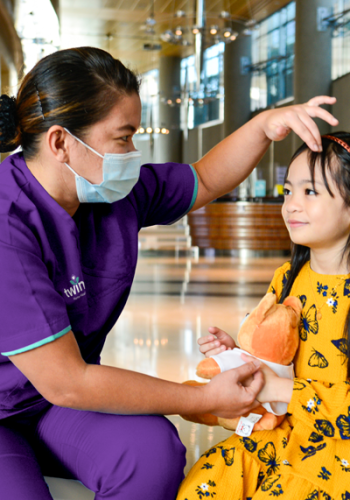 Connect with sitter near you and find the one that's right for your baby
We take our time to understand the needs and interests of your children. Also, our expert caregivers are smart professionals who will learn the essential home security methods to secure your kids and property. Whether you need a babysitter for your children indoor or outdoor, we will make your children's time with us pleasant.
You and your loved ones are at the centre of what we do. Our amazing team of nurses, midwifes and caregivers deliver tailor made packages of care ensuring the highest standards of international practices.  A team and company you can trust!
Patient/Family Centred
Care
DHA Certified
Nurses
Tailor Made
Packages
International
Standards